BCHD Commissioner Speaks About BHB's Success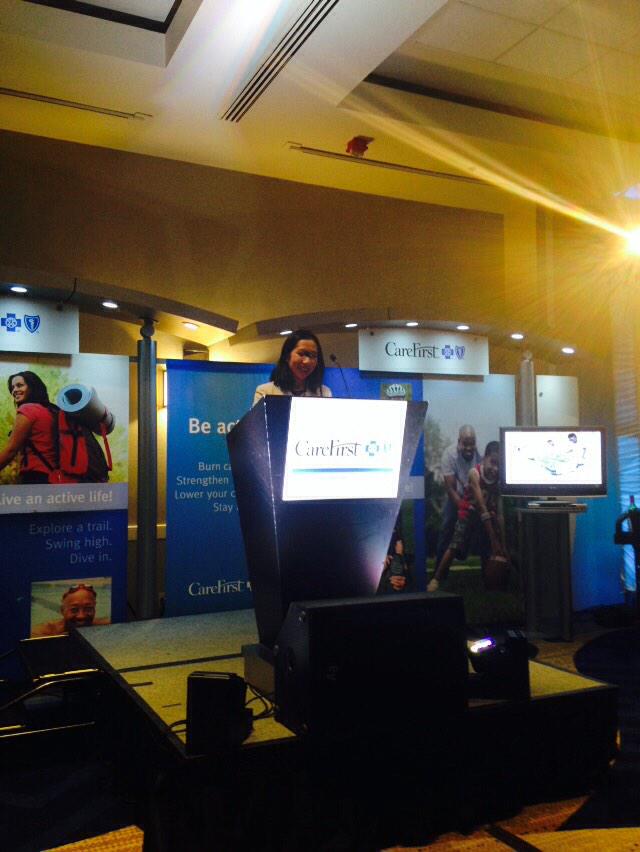 On January 27, Baltimore City's new Health Commissioner, Dr. Leana Wen, spoke about B'more for Healthy Babies (BHB) at CareFirst's event A Salute to Our Community Partners.
The BHB initiative exists due to generous funding from CareFirst BlueCross BlueShield, and a deep personal commitment from President and CEO Chet Burrell, but Dr. Wen also took time in her speech to acknowledge the over 100 partner agencies that make BHB's work possible.
"Back in 2009, Baltimore had the fourth worst infant mortality rate in the nation…We knew we needed to work to improve health care services in the city and to increase access to those services. We knew that we needed a stronger presence in Baltimore's neighborhoods, to bring programs and services to women where they live…And we knew that we needed to work together in a different way: bringing together the many agencies in the city that were already working on this goal..."
Dr. Wen went on to say that, since BHB's launch, the city's infant mortality rate has been steadily declining. In 2012, the city recorded its lowest infant mortality rate ever, indicating that Baltimore is becoming a healthier city.
"We want everyone to know that Baltimore is a great place to raise a family, that it's a place, as our Mayor likes to say, that will draw 10,000 new families here because we are safe and healthy, and because we care about our children."